One of my team members cannot get into our project
FIRST: Is their email being treated as spam?
Like any web app over-enthusiastic spam filters can block the alerts and notifications emails we send out.
Please check your spam folders. And made sure to allow @dooster.net to your whitelist
---
SECOND: Is the Member's email address correct?
If someone is not getting their alerts, simply double check their email address is right.
A surprising number of these issues are found to be caused by the email address used being wrong.
To check what your Dooster thinks is their email address check the email stored in the members user profile
See how to open a User Profile
---
THIRD: Use the RESEND INVITE function
Once you have verified that the Dooster alerts aren't being spam filtered and that the email address is indeed correct:
Send the member a fresh invite
In their User Profile / Profile Details section use the "resend activation email" link
See how to open a User Profile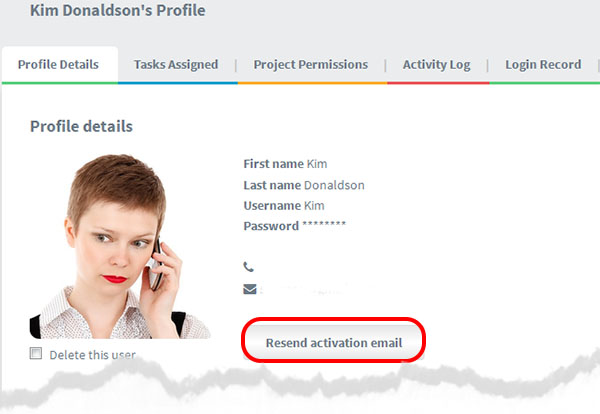 ---
FOUR: and/or Send yourself their invite email and forward it to them
Use the 'send to alternative address' option when clicking the Resend Invite link to send it to an alternate address.