Task Status Customizing
Setting Your Own Task Statuses
Give your tasks a status (For example "On track", "Going well"… "Problem", "Open", "in progress".
Task Statuses are fully customizable. You decide what your statuses are called.
You can use this feature for a wide range of purposes, for example tracking sales.
---
How to Set Task Status
This is set at project level – first you have to allow the feature in each Project Options.
Note: When Task Status is turned on the "DONE" column in that project changes to "Status".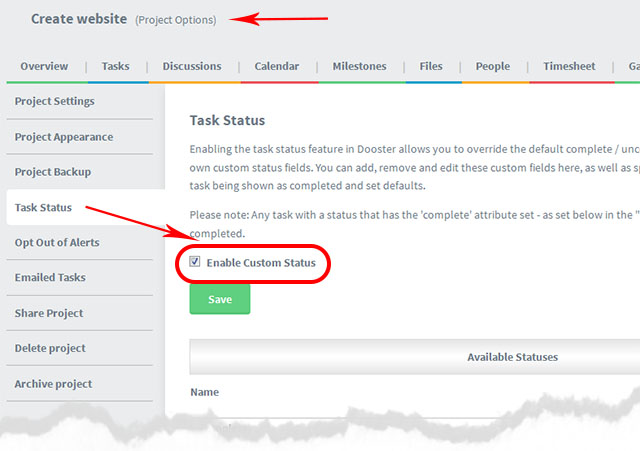 ---
How to Add / Change a Status
You can add a new status type in the Project Options. See Image below. Simply type into the box (See A) or overtype an existing Status (See B)
Change an existing status using the quick drop down in the List Overview or by editing the task (under More Options)
---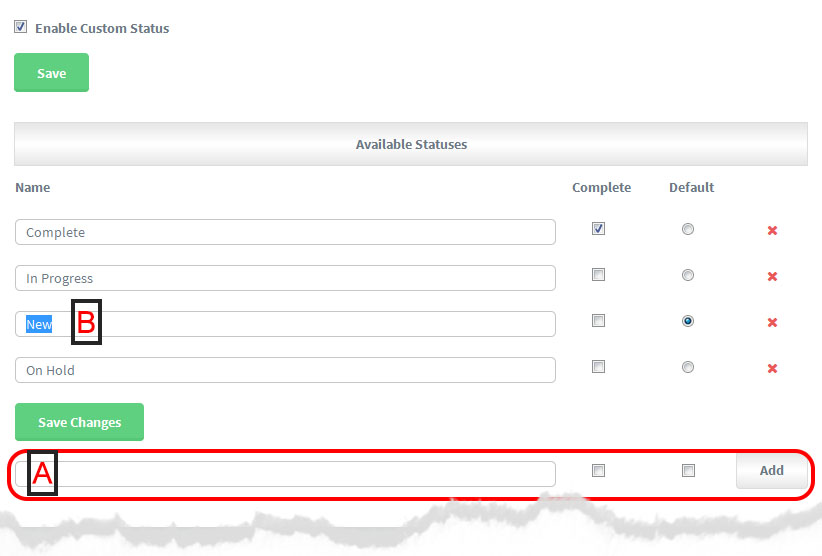 ---
Where the Status shows
You can see the task status in the Status column next to each task in the List Views.
You can also see it in an open task (under More Options)
---
Please note: Filtering by Task Statuses can't be done on the Dashboard ie "Combined Projects Overview screens" because they are project specific.
However you can filter by task status within a project eg go to "Project Overview" or "Project Task Lists" and use the filters.