See how you can benefit from using this easy tool
It's been a life saver for me and my company.
Kevin - GoodSite Web Solutions
Boost Your Effectiveness
Quickly create tasks and projects - simple or complex
Set priorities, dates, reminders
Assign to your Team instantly
Work from anywhere / laptop or mobile.
Get in Control
Overview of every task in one easy list
Quick drill down to full details
Never forget anything ever again
All your files in one place
Strict access controls.
Dominate your Emails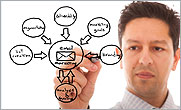 Assign priorities and set "reply expected dates"
Automated reminders / reduce chasing
Instant progress update feature
Works with your existing system / pain-free change over
Work Better with Others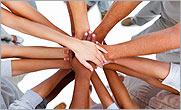 Turbo charge team effectiveness
Snapshot views of individual workloads
Performance history - see who's done what
Discover your true A B and C players
Slash your management time.
Everything You Need
A deceptively simple but incredibly powerful tool.
Fantastic task and email integration
Highly intuitive user interface – a pleasure to use
No training Learn to use within minutes
Everything you ever needed to get organized
Free support – but you probably won't need it
Get Going Quickly
Easy to Get going
No software to install
No hardware to buy
No set up fees
Start using immediately
No complex contract to worry about – no nasty small print
No "switch over" pain…. use it alongside your existing systems
Economical
No set up fees
No expensive technical support / maintenance costs
No software to install, no hardware to buy
Great value for money. Lower priced than similar applications
Get on an even footing with the big companies – who pay thousands to get the same capabilities
Flexible
Get more done, more easily
Manage multiple projects – or just organize yourself better
Grows with you and your business – Gets as big as you want
Work from anywhere you are online
Use it with your mobile / cell phone
Reduce your need for all those time keeping instruments like calendars, paper timesheets etc.
Low Risk
No need for a big change over from your old way of doing things
Can use it to enhance your existing systems – you'll be glad you did
If you don't like it there is no big effort to go back to your old systems
You will know exactly what it will cost before you upgrade your package
You only pay for what you need – limit any unused excess capacity
No tie ins. Cancel any time.
Bank Level Security
Much more secure than an average PC
Automated daily back ups emailed to anyone you want – unlimited
Back ups are excel files – easy to work on and transferable to other systems
Export your data within minutes
Migration to or from other tools is easy
Great data storage option. All your files in one solid place – no more divergent silos of hard-to-find info
Your data will be kept safe on the same highly secure and reliable storage servers used by
Entrepreneurs & Online Business Leaders Trust Dooster
What are You Waiting For?
Start managing your tasks and projects today!
Start managing your work better in just a few minutes. (And please don't worry; we will never sell your email or any data).