Team Members / Employee Performance Reports
See who has done what over defined time periods.
This can be useful for reviewing staff performance.
These reports can save managers / employees a lot of time over compiling and producing old fashioned spreadsheets.
---
How to review what an employee has done over defined periods
Open the user profile. Click on the Activity Log section. (See example below)
Set the filters by project and/or dates – as required
Tip: have a project or at least a task list for each member. In this you can record what was discussed and agreed at each meeting. You can set a due date to remind you about it. You'll be able to find it quickly for review.
Note: the Activity Log section in the user profile screen only appears for account owners or Co-Owners.
---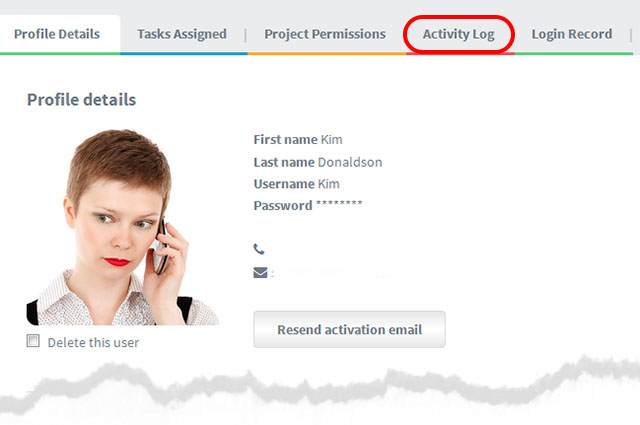 ---
---
More on Using Dooster for Reporting
Reporting with Gannt Charts (read on)
How to use Filters to customize report (click here)
Milestones as a Reporting Tool (read more)
Time tracking and Billing Reports (see here)
Visual aids / overviews you get with Dooster (read on)